Message from Membership VP
Message from Membership VP
Thank you for your interest in the Chattanooga PMI Chapter! This is a great group of fun-loving, hardworking and community-oriented individuals. If you are not a current member, this is a group well worth joining!
The Chapter provides multiple opportunities to learn and grow as a Project Management professional --
Monthly meetings that provide programs with current relevance
Various types of classes and training
Multiple avenues to earn PDU credits
Networking with talented and innovative individuals
Community volunteer service projects for worthwhile causes

2020 was a tough year for us all but we are optimistic about the possibilities 2021 will bring. Our focus is on providing as much value as possible to our members.
Become a Member - to become a member of the chapter, you must first join the Project Management Institute (PMI). Chapter membership runs concurrently with your membership to PMI.

Experience the Value of Local Chapter Membership – take part in events and presentations hosted by local businesses. Learn how they apply project management principles in their daily operations. These events will allow you to meet other project managers that live and work in our great city. See the 'Events' tab on the website for upcoming meeting details.

'Membership FAQs' also provide additional information about meetings, PDUs, orientation, and chapter participation. I look forward to seeing you at the Chattanooga PMI Chapter meetings. Feel free to contact me with any questions or concerns about membership.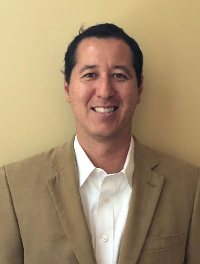 Carl Scott PMP
VP of Membership Chattanooga PMI
vpmembership@chattanoogapmi.org | 423-605-5345